Welcome to Slam's Equipment Locker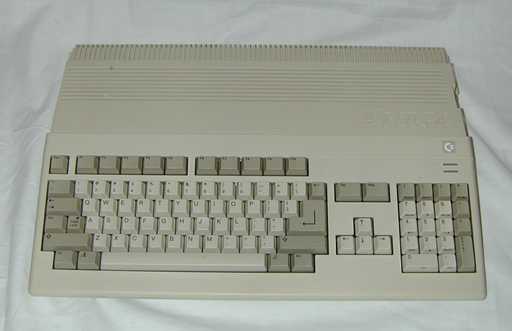 Amiga 500
Commodore Amiga 500

Stock Amiga 500 "Rock Lobster" Rev 5 board

Stock CBM A501 1/2 Mb Ramboard

RomSwitcher II Kickstart Switcher with 1.3 & 2.05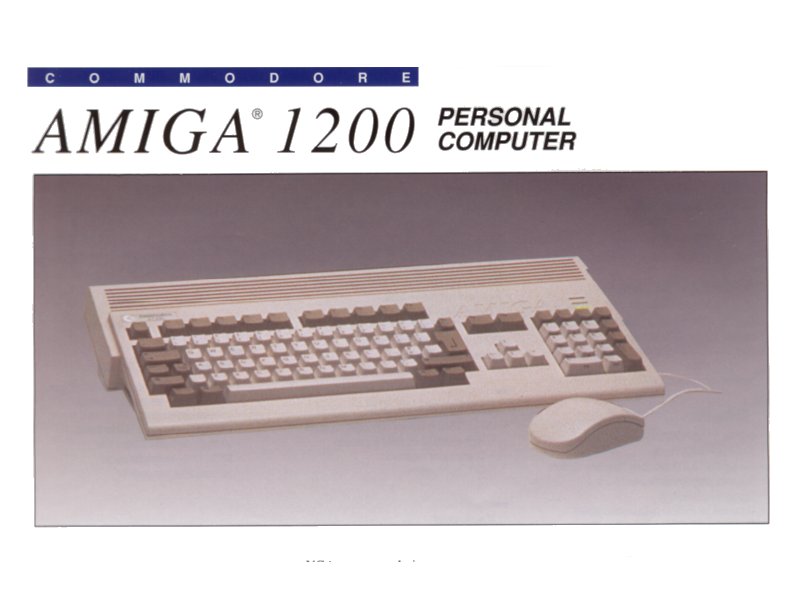 Amiga 1200
Commodore Amiga 1200

External 3.5" Drive Enclosure with 512 Quantum HD

68030 Accelerator (Still pending identification)



CDTV
Professional Package

AmiTRIX SCSI-TV (looking for internal 2.5 SCSI HD)

Romswitcher with factory 1.3 and 2.05 Rom, pending developer roms for full CD access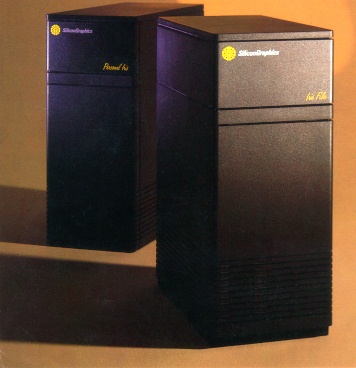 Personal Iris 4D/20
$6 USD Chair, currently part of the OS project.
Can I overcome the PROM cdrom support problems and install IRIX 5.3 on this system?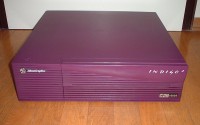 SGI Indigo2 Purple
SGI Indigo2 Extreme

2GB 3.5 Seagate on 5.25" tray with IRIX 5.3

4GB 3.5 Seagate on 3.5" tray with IRIX 6.2

17" Rebranded Sony SGI Monitor (GDM-17E11)



SGI Indigo2 Teal
Toshiba CDRom on 5.25" tray

Purchased for Parts for my Indigo2 Extreme
SGI Indy
Recent acquisition came with the IPC
Sun SPARC IPC
Recent acquisition came with the INDY

Had the dreaded dead NVRAM chip, depending on the new systems

may still be used as a firewall or server for one of our subsystems.
Sega Dreamcast (Stock Unit)

2x Sega Controllers

3x Sega VMU

Sega Keyboard

Why would I have it? Hmmm... Well I must say it sums up our philosophy

A linux box on a video game console with built-in modem? Why not!
Macintosh SE

SE PDS Micromac Performer 16mhz Accelerator and FPU

40 Mb HD and 4 MB System RAM

Purchase price: $11.98 CDN

My latest computer

Yet another computer I couldn't refuse because of the price.


IBM Compatibles Current systems include
486DX 33 (Dos 6.2 system for flashing ISA cards, and low level formating/interleaving older drives

AST Manhattan Server, currently the SCSI Server and potential multi OS system.

AMD K6 350 Pentium with MPEG 1 Capture board for general purposes and 'net access.

Pentium III 600, backup system, for Homepage updates and storage, and work related needs

AMD K7 1200 Pentium, primary system, same as secondary



Press any key to return to previous page [ANY]




Last Update April 11th, 2004